Just a fairly simple update this week as there's nothing too new or dramatic to report.
Leanna
Production on Leanna is progressing. There's been a little less done this week due to work and social commitments, but I still got a nice pile of images rendered.
For your second date with Leanna, you'll have a choice of three locations. One of them is the mall and here's the first image from it.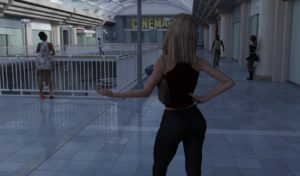 Also here's an image of the final version of the female player character, but with a darker skin tone.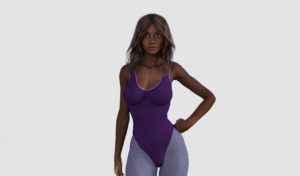 Other games
Nothing to report from either dsp3000 or MrStomper. When I know something you will.
Poll
So, for the poll this week, I want to ask something about your gameplay style out of curiosity.
When playing the game, do you play as yourself, or perhaps a more of stylized version of yourself?
Or do you play as a character you've invented?
Or do you not care as long as the gender and skin tone match what you are in real life?
I know that some people also play through multiple times as different characters, but for this poll I'm asking what you do the first time you play, or perhaps the persona you adopt most of the times you play. Whatever you consider the main character you choose to play as.

Loading ...