Advent
First up, the full advent calendar is now online, including the 25th's special mini comic.
You can also view all the previous advent calendars by clicking here (someone always asks for them).
Crystal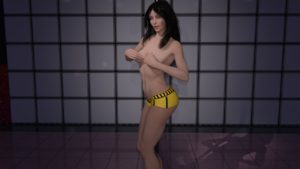 The poll has a clear winner in the full leather suit, so that'll be my new title card.
I probably won't be posting until the new year, but when I do, hopefully I'll have a nice pile of new renders to show you, and even a release date for Crystal.
Enjoy your Christmas!