Time today to announce who the final threesome in the game will involve. Play the game right and you can end up in bed with Rachel and…her mother.
Rachel's mother Cassandra was introduced in Maddison's game as the nightclub owner, and in Rachel Part 3 we found out who exactly she was.
I've always wanted to have one 'date-able' character in these game who was a little older, and Cassandra seem like a good one to use here. I doubt she'll end up with her own game, but it'll be fun to use her in this context at least once.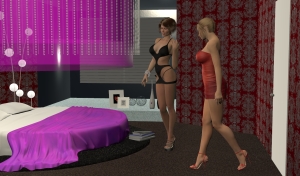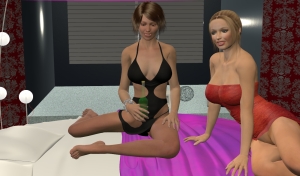 EDIT : Almost forgot- starting Monday, I will be starting my annual advent calendar for the site. Check back every day for a new image!