So, every year I have a plan to do some special Halloween themed pics….but it never happens.
I get caught up in something else, I'm busy, I'm working,- there's always something.
Not this year though! I finally did it. For your enjoyment, here's a series of spooky, scary and sexy images featuring some of my characters.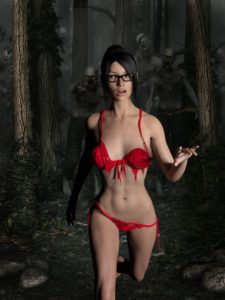 Poll
Couldn't really think of a good spooky poll, but here's one with monsters (it's close enough).
Monster porn – a category of erotic cgi usually involving some sort of monster, frequently with very large genitals having sex with a human female.
Does this do anything for you?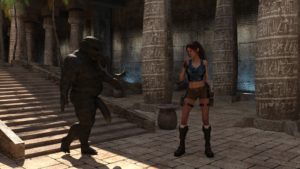 It's not my normal thing, but I'll confess that I'm sometimes in the mood for it. 🙂

Loading ...
Enjoy your Halloween!
EDIT : Just for everyone who seems to be focusing on the poll – It's not something I'm truly considering for the site. I just thought it would be a fun Halloween connected question to have. The main thing to take away from this post is the sexy images higher up. 🙂