Just a few smaller things this week.
First of all, the walkthough for Crystal Part 3 is now online in the walkthoughs section. Click here to view it.
Due to the very open style of this game, it's impossible to do a traditional walkthrough, but hopefully this guide will be enough to help anyone who is stuck.
Second, there is a small update to the game. I've fixed a couple of game errors, plus re-rendered 10 images. There was a weird issue making this game where the shader for Crystal's hair was on the wrong mode, making it super reflective and a bit like she has a bald spot. I corrected this in a bunch of images before the main release, but there was some I missed.
If you don't want to download the full game, there is a patch on the game's page instead.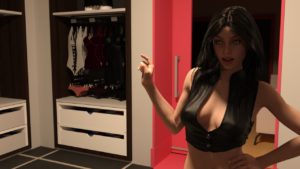 EDIT : I will be doing the next blog post on Monday as I'm tired and unwell today. (stomach virus, I think – no, not that one).