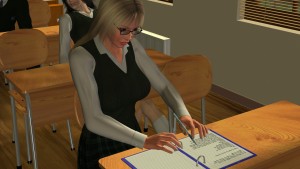 I think it's time for another small survey for this site. I think it's been at least two years since I had one.
Answer as many as you'd like to.

Loading ...
For more details on what I mean by a 3D game, see this post here.

Loading ...
In other games similar to mine, I often see the images switch to third person, especially during the sex scenes. I've always avoided it, as I feel switching from first person spoils the immersion, but would people like to see this? It would still have the ability to customize the player character though. The third person camera angles would probably be positioned so you can't see their face.

Loading ...

Loading ...

Loading ...

Loading ...