This week, the first blog post from MrStomper regarding his first game, Anna…
Hi all,
I hope you like surprises so I can pleasantly surprise you with a new quest game that is coming soon(ish)!
Because this is the first game I have ever done, the story is fairly simple. You meet a girl…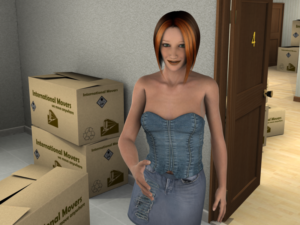 …you ask her for a date (or not), the two of you have a nice date (or not) and when it is done she invites you in her apartment (probably not) and you have wild sex with her (fat chance)! So what if it did not go according to the plan, at least you may have seen her naked in the shower…
This is how you will probably see the game after a first few tries? Because, even with a simple premise
the game has a few scenarios for you to discover and some of these scenarios are mutually exclusive
providing you with a little different experience as you try to discover the perfect walkthrough.
This is all, of course, based on your choices. Some of them will be right, some of them will be wrong,
some will have short term consequences and some (very) long term consequences. But none of them will be pointless! To encourage exploration, even the wrong choices will provide you will some information that will help you on your quest to 'get the girl in bed' and get to know the girl better.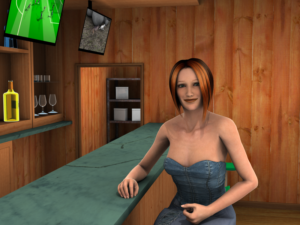 And you will need that, because she will not jump on you just because you told her few nice words (you also need to get her horny). The game is intended to be more difficult than usual and it really isn't easy.
But worry not, the game is also intended to be fun and not a chore. It has a scoring system so you can navigate in it more easily and it even has a checkpoint system.
And because I don't want to bore you to tears, this is all for today and expect more information next week.
MrStomper