Update time!
Epilogues 2
I've decided on what the next release for this site will be, and production is already well underway.
Following on from Epilogues, I've decided to just create an 'Epilogues : Volume 2'. I have enough free time to make it, and I know what the content will be.
As with epilogues 1, volume 2 will have 2 short stories. One with Crystal, and one with Molly and Marianna.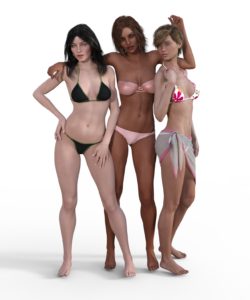 Also, to keep a theme running, I've decided to also set it around a pair of vacations you have with the characters sometime after their main game takes place.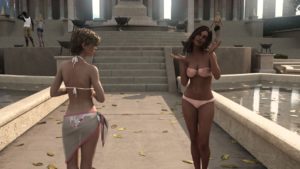 I'm not sure when the release date will be, but Valentines seems like a fun day to aim for.
Image collection 2
A few years ago, I released an 'Image collection : Volume 1', but never followed it up with another one. To make this next update a bit more substantial, I'm finally going to release 'Image collection : Volume 2' along with the new epilogues. I have a set of 25 hi-res images which can also be used as wallpapers and I may add more.
More details on the releases will follow next week!