Hello everyone.
There is new version of Betsy (version 1.1) now available for download or to play online. There are no major changes, though there were a few responses that connected to the wrong pages. I also reduced the confidence requirement by two for Betsy to get the part in the play, so anyone having trouble with that part may find it a little easier. Big thank you you Serge for putting together a very concise list of things for me to tweak.
Betsy – a review
So, let's try and sum up my own feelings towards the finished game.
Overall, I'm extremely proud. Betsy was actually the culmination of about two years worth of work and I think it shows. Not that I was constantly working on it for two years of course, but I had a very basic idea of what I wanted the game to be in my head, and for around 18-20 months I kept adding ideas to it. When I finally got around to creating the game, I had about 1000 words worth of ideas or scenarios or lines of dialog hastily written into a notepad file.
Best parts?
I love Violet's entrance. I thought it was a great idea just to have a main character be introduced by her running into camera shot and whacking someone of the back of the head. In fact, practically anything involving her. I started this game lusting after Betsy, but I think think I ended it in love with Violet.
Apart from that, I think my favorite parts are mostly the smaller ones. I love the way Betsy chickens out for her first fully nude photo at the school (at least for a few moments). I love the way Betsy and the player laugh at themselves running home for sex after the dance.
I also really like the animations. Playing and image sequence rather than using an animated GIF definitely looks better.
What didn't I like?
Though I'm of course very happy with it, I think there are a few fundamental things about the game that bug me.
For instance, how on earth did Betsy end up with the shy personality that she does? She has Cass as a mother, Rachel as a sister, and Violet as her best friend! I guess the explanation is that she inherited it from her estranged father before he left, but maybe I should have made a point of it somewhere.
I also think that the confidence building doesn't go on for quite as long as it should. There's only one date between Betsy reading the newspaper and posing for nude photos at school.  I feel like there should be one more date in the middle there. One possibility I've been considering is changing the dates so that there's four date nights instead of three. So, for the first date, you can pick meeting Violet or bowling, second date you can pick Clothes shopping or staying home, and on the third night you can pick the pool or the nightclub. I'll have to think about it though.
What's next?
The next thing for the site will be dsp3000's next game, The Academy : Part 2. Expect weekly blog posts concerning it soon.
For me, there are two games I have to choose between doing.
The first is Mia. I really wanted to do a game which is set in one place, but with lots of possibilities to it. In this case, you would both be staying in a hotel, meet at the bar, and get to know each other throughout the evening. The unique part of it though is that I want it to be a mystery. Mia frequently teases you regarding what she does for work, and what her true personality is, but isn't very forthcoming. The ultimate aim of the game would be to finish it know who she truly is.
Mia would also give me the chance to introduce a new black woman to the cast of characters. If you're wondering why my characters are usually white, it's simply because they're easier to get looking good or realistic. If you look at Josie for instance, her skin looks a bit plastic and not very detailed. I know a lot more about using Poser these days though, so maybe it's time to try again.
The other possibility is Crystal : Part 3. People who check my blog regularly will know that I started work on Crystal earlier in the year, but stopped when my interest waned. It was mainly the setup that I had no enthusiasm for (it played very similarly to Jennifer), and I wanted to do something a little different.
I think I might have finally found something that I like though. Any American Dad fans reading? I was watching one of the older episodes a while ago, "Roger 'n' Me". In it two of the main characters compete in a game show where player are awarded points for getting answers right about their partner. So, you might get asked, "What is Crystal's favorite move?", and you would have give the correct answer to get the points and her approval. I feel like that would be a good aspiration in the game ; to win the quiz show. It can be very character orientated and to finish the game, you have to really get to know Crystal, otherwise you won't win.
I have some others ideas in place for it too, such as Crystal being a big Sci-fi geek and meeting the cast of my sci-fi games at a convention. I'll have to think about it.
Another possibility is Photographer Part 3, but I don't really want to go there until I have a good story driven reason for it happening this time.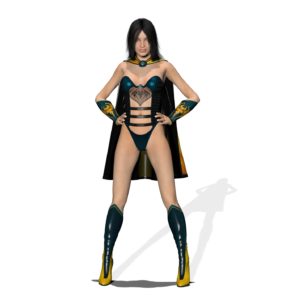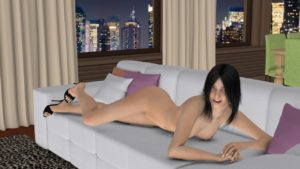 As always, I'm happy to hear thoughts on my rambling ideas.