Today, it's a small update on my upcoming work for the site.
A recap…
First, a quick recap of everything that's happening as I know not everyone checks the blog super frequently.
I'm not working too much on the site right now, instead working on something else in my life. This is in preparation for what will ultimately be my retirement from these games, but we're not there yet.
In order to have something of at least a little substance added to the site this year, I've decided to make a game which be a collection of 'extra scenes' from previous games, normally in the form of a new epilogue. The plan is for one with Leanna, one with Crystal, and one with Maddison.
Leanna
Leanna is up first. Following the end of her game, the player and Leanna have an exotic island vacation together. Unknowingly, they have ended up on a beach where clothing is very much optional and everyone there doesn't seem to mind if it gets even naughtier.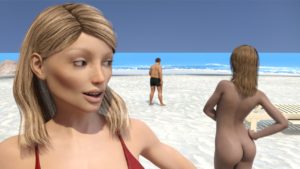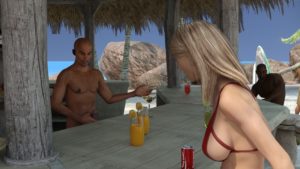 The original plan was to release the full set of 3 stories together in August, but we'll have to see. Right now, I'm just doing what I can when I can.