This week, more from MrStomper on his new game…
Hello again!
Last time I promised to talk more about what more is coming with both flashbacks covered. Let's see… A lot!
Just look at the updated Extras page!

These are pretty much self-explanatory, so I will not comment on them, but to give some sense of what's coming, point-by-point, here are some pictures:
The last time, you left Anna and River somewhere here: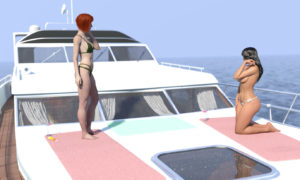 There were some options allowing for different results, some good, some bad. Now, the story will unfold and of the possible good endings, you will try to seduce River alone on the ship: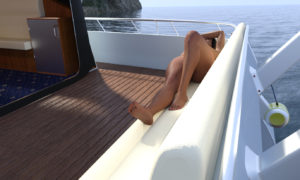 And if you do really well, you might end up doing some extra spicy stuff with her.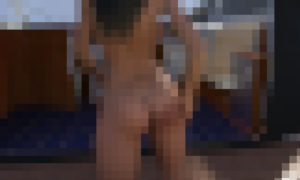 Sorry for the censorship, but in this section no picture is decent enough for presentation… so, moving on to fun with River on the island…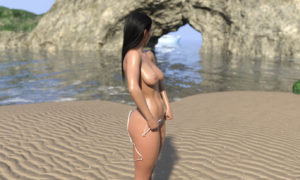 If you concentrated your efforts on Anna, you could try to seduce her on the ship and/or on the island:
You know how it goes. With these done, the only thing left is the grand finale, the threesome, where after all the hard work, all that is left is to seduce them both at the same time!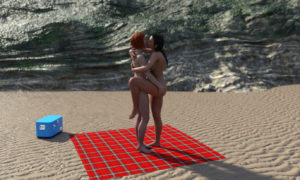 And it is grand if I may say so myself. Because every time I mentioned seduction, it meant a minigame for you to try to beat. Don't worry, this time they are not all that hard and complicated 😉
Actually, that was not the last thing. There is also this big Epilog button. By successfully seducing the girls, you will be unlocking a three-part mini story. Sadly, every last picture of it is a big spoiler, so not to spoil it to you, none is shown.
To make it up to you, here is more of Cass: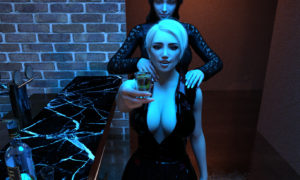 Oh, and one last "last thing". If you were wondering when I will attempt to ruin your No Nut November, then, if everything goes smoothly, next Friday!
Friday the 13th! Get ready…
P. S. Also, this picture will be moved into the Extras section for everyone to see.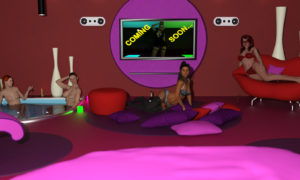 If you managed to find it, KUDOS to you.