Weekly render
This week's gallery features the newer version of Crystal.
I realized it's been a while since I rendered any pole dancing images, so let's change that. I call this one 'Crystal dances through the sunrise'.
MrStomper
And here's this week's preview of the full version of Anna 2 (Anna 2, part 2).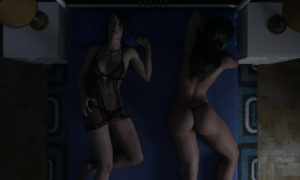 "If you are so eager for more that you can't even sleep, you are not alone…"
See you all again next week…