So, where did we get up to?
Molly and Marianna
Progress with Molly and Marianna has been pretty solid, though the end is not in sight just yet.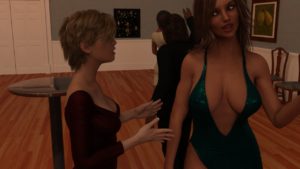 A little while ago, I posted some images of an island safehouse you'll all be spending sometime in together. The setting didn't really work out however, so I switched it for somewhere on the mainland, but sensibly hidden away from society.
I'm very close to starting the sex scenes scenes now, which is obviously good and lots of fun.
Next free game
Since we're approaching the '6 months since the last free game' mark, I've decided that I will be releasing a game for free fairly soon. I've also decided it will be Miranda.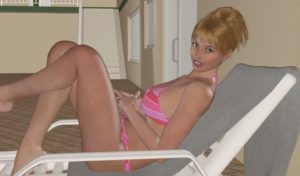 Arianeb's next game is one inspired by this one, so it'll be helpful for her not to be referring to a members only game all the time on her blog too. 🙂