First of all, Bridgette Part 2 is now available for download in the members section (having previously been online only). there are also some bug fixes if you were having issues.
Thank you for everyone who voted in the polls last week.
Sadly, they weren't quite as decisive though. Also, as one user correctly pointed out, they weren't particularly reliable. For instance, a vote for Molly was split up between her solo game and a joint one with Marianna. So, this week, we're gonna try something similar and use….math!
Each pitch below will have a rating between one and ten. Give the idea a score you like. Later, I will calculate the average score (probably a few times today, then once a day for the rest of the week).
Also, since we're doing it this way, feel free to make your own pitches in the comments below and I may add them! Since we're calculating the average rather than total amount of votes, it doesn't matter when they get added.
EDIT : There were some technical issues with the blog and the first batch of votes were not counted. Please try voting again if you don't see your earlier vote there.
Pitch 1 – Crystal part 3 with new Crystal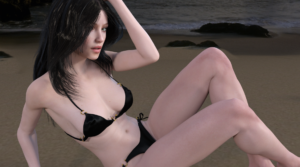 A third entry in the Crystal trilogy. I would be using the new Crystal model show above and rendering in IRAY. The gameplay would be a hybrid between the 'Maddison style' game and 'Betsy style' game. It will be set over one week when you attempt to rekindle the romance between yourself and Crystal after spending some time apart due to work. Daytimes will be fairly linear, like when you're at school with Betsy, or at the studio with Leanna. However, evenings will be more like Maddison, where you are free to explore the city together.

Loading ...
Final average at 2500 votes  : 8
Pitch 2 – Crystal Part 3, but with old Crystal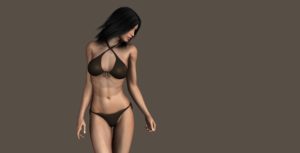 The same game as above, but with the older Crystal model. The advantage of this is that it will probably be done quicker since I'd use Poser (maybe just 2 or 3 of months, as opposed to 'new Crystal' and IRAY which could take 5 or 6). It may also be better for continuity. It is also work mentioning that, I would still find a use for 'new Crystal' in a different game later, but as a different character.

Loading ...
Final average at 2500 votes  : 6.2
Pitch 3 – Molly in her own game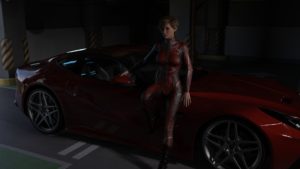 I've been having trouble generating ideas for this game, but I could persevere if people are enthusiastic enough about it. Molly, as she was introduced in Leanna, is a cop. Here, she goes undercover on the Nascar circuit. Now that you're working at the news studio, Leanna sends you undercover to investigate. You bump into Molly, recognize each other and team up to expose the corruption there. Since Leanna is fine with you sexually experimenting with other women (especially if she can be invited along one time), naughtiness ensues along the way.

Loading ...
Final average at 2500 votes  : 7.7
Pitch 4 – Marianna in her own game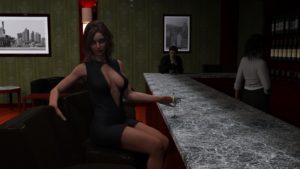 This is probably the game I have the most amount of conflicting ideas for currently. I did like the idea of her being some sort of international spy/assassin as I hadn't done it before. Now I'm not so sure as, a) it may just be a bit too far fetched. This isn't the Marvel Universe. b) this may be complicated ethically. I mean, she'll be someone who kills people. I generally aim for a more light hearted tone with my games. There are other options though. I like the idea of you just meeting her at the hotel bar, then you spend the evening together. You could have the freedom to fully explore the hotel floor, kinda like the 'Maddison format'. There can be a pool, a lingerie fashion show happening, maybe a live band. There's lots of options.

Loading ...
Final average at 2500 votes  : 8
Pitch 5 – Leanna's big streak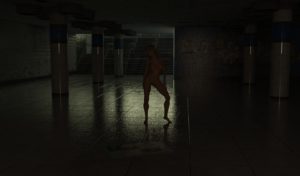 I know we just had a Leanna game, but this would be a fairly simple one to do as I already have all the characters and scenes ready (some of it's based on cut content from Leanna's main game). The pitch is simple : you and Leanna are heading back into the city. Your car breaks down at the city limits. Rather than call for help, you challenge Leanna to streak all the way to her apartment from where you are. Can you make it all the way to the center of the city without getting caught? Obviously, you get up to various naughty things and sex along the way. The advantage of the game is that it'll be fairly easy and quick to make.

Loading ...
Final average at 2500 votes : 7.6
Pitch 6 – A new Maddison game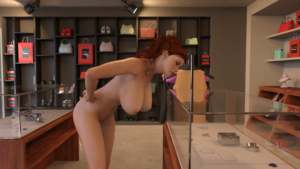 I posted this image on twitter recently and got a very positive response, so let's float the pitch. As you can see, she's rendered in IRAY with new skin shaders, and also has new breast morphs which means her boobs hang, flop and squeeze very realistically now. I'm not too sure what to do storyline-wise though. The only Maddison plan I've worked on so far is actually Photographer Part 3. Referencing real world events, Mr. Hughes has now died and left his company in the hands of you and Maddison. You visit the island paradise seen in some games and recruit the characters there as models (Miranda, Zoe etc). Another idea could be a Maddison and Lisette double date. The three of you spend the evening exploring the city together. Kinda like a double date, but it's just you dating both of them together. If I go with this option, I may have a further round of polls to work out the details.

Loading ...
Final average at 2500 votes : 8.8
And that's all for now. As I said at the start, if you have your own ideas, post them below! If I like them, I'll add them to this post. It's probably a good idea to return to this page and refresh a lot over the next few days, just in case there's any updates.