Now that Bridgette Part 2 is released and dsp3000 is getting to work on the third and final part, it's time for me to go over where I am with my games.
Last time I posted about it, my intention was to focus on making a game centered around Molly. I began this, but I've had a lot of trouble putting together the narrative. I have the first 10% and the last 10% of the story sorted and I love what's there, but everything in the middle isn't flowing so well. I don't feel like I have enough worthwhile ideas for the middle 80%. I can fill it up by going, "well, then they can…have a photoshoot", but I really want to have more original setups I haven't done before.
One alternative I was considering was maybe merging the Molly and Mariana games together. I mentioned in a previous post that I liked the idea of Mariana being some sort of international spy/thief/assassin – something in that category. Since Molly has already been established as a police officer, they could compliment each other quite well. Somewhere near the start of the game, you have to side with one or the other,- Pick Molly and you spend the game hunting down Mariana with her, pick Marianna and you spend most of the game helping her evade capture. It's not a fully fleshed out idea yet, but I wanted to float it here and see what the reaction would be.
There is, of course one more possibility those of you following me on twitter may have already noticed – Crystal Part 3. This has been something I've been toying with for at least a couple of years now. I think the reason I've never followed through is because, although she's the poster girl for the site and I love her, I've already spend a ton of time over the years with Crystal. I did some counting at the start of last year and she is the character with the second highest amount of images on the site (Rachel has the most images, Maddison is third). So, since I'm using IRAY and G3 figures now, I thought I'd try remaking Crystal. Here are the results :
Personally, I love it. I remember doing a poll a while ago with the suggestion of remaking Crystal like this, but most were against it. I suspect however that it's one of those things where, you're against the idea initially because it's different to something you already like, but when you see the results, you completely change your mind.
Getting Crystal Part 3 done while I try and assemble more interesting scenarios for Molly or Marianna sounds like a good idea to me. I actually have the entire Crystal plot worked out (had it for over a year now), so I can just get on with it right now.
So, what does anyone think about any of these? There's a couple of polls here, though as always it's even more useful if you can make a comment below.
Also, here's a reminder of what Molly and Marianna look like for those who don't regularly follow the blog.
Molly :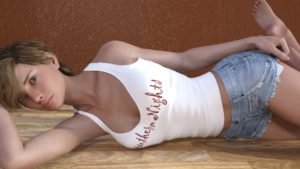 Marianna :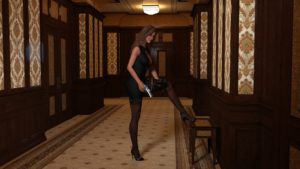 Loading ...

Loading ...
And one more question phrased a bit differently. Which of the ideas do you simply like? Pick as many as you want.

Loading ...