Just a small update today. I'll be doing the Leanna evaluation on Friday when I also try and get back into the habit of doing weekly blog posts.
Saving Chloe
Tlaero and Mortze have finished their latest game and asked me to host it on the site. It's called Saving Chloe and is the conclusion to the story arc they began in Dreaming with Elsa.
The game can be played here. As always, if you like the game, please consider supporting them on Patreon. You can do so for as little as $1 a month, and use Paypal.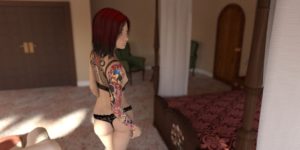 Leanna
I've also added one (hopefully final) update to Leanna today. No gameplay changes, but I fixed about 100 spelling mistakes.
It should be version 2.3 now.
That's all for today. See you all on Friday.