Good day to you all. Just a blog update from me (Chaotic) this week.
Academy Part 4
So, yes, sadly, Academy Part 4 is not being released today.
Dsp3000 has persevered as much as he can, and I'm happy to say that he has finished producing all of the game's content. That means all of the images are complete.
However, since this game is the most complex he's done to date, he needs just a little more time to thoroughly test everything and make sure that the finished game is of a high standard. Despite his initial worry that upcoming commitments would mean he wouldn't be able to work on the game over the next two weeks, fixing the remaining issues won't be that time consuming, and he believes he can get everything finalized in a few days next week.
So, that means that, barring acts of God, Academy Part 4 should be released next Friday, May 19th.
Leanna
A few notes on my own game as well.
Leanna is going very well. Since changing my rendering technique, the number of images has rocketed up to 575. Currently, I'm rendering images for the first sex scene, which is great to finally get around to doing.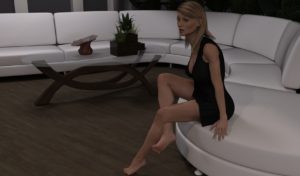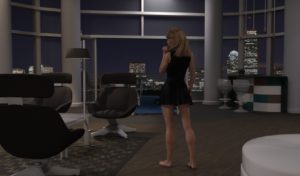 Currently, there are four sex scenes, so I still have a little while to go. But they're one of the quicker things to make images of, since there's just 2 people in one location (well, 3 for the threesome), so expect the image count to go up fast this week.