No news from dsp3000 yet on his progress with Academy Part 4. Hopefully all is fine and we'll here from him soon. As soon as I get any news, I'll post it.
In the meantime, I just want to give you all a quick update on my progress with Leanna.
In my last blog post, I wrote that I had resigned myself to redoing all of the images in Poser with V4 models instead of Genesis 3 and IRAY. Well, I'm happy to say that this crisis may have been averted.
At about 4am on Friday (yeah, I had a poor night's sleep), my brain started wandering onto new possibilities. You see, it doesn't take that long to render images with just the characters. The promo shots you've seen me post from time to time where it's just Leanna or whomever standing in front of light grey or white background only take about 2 minutes to render. It's the environments that can take forever.
So, I started thinking, how can I get rid of the environments, at least in terms in render times. Back when I started making these games, I didn't make the environments myself. I used screenshots from games like Hitman or GTA, then rendered the characters on top of them. I won't go into all of the details, but I've tried doing this and where it can be done, it's working really well. I do one render of the environment with IRAY, then just use it as a background image with Leanna rendered on top.
For images where I can't really do this, I've also tried just replacing all of the shaders with much more basic versions, and this is also working rally well. It'll mean that for the locations you'll see slightly less detailed bricks, or wood, but you're all here for the women, not the architecture, so that's fine.
Over the weekend, I've persevered and rendered an extra 30 images, which considering it was the weekend with no full work days, is really good.
So, in summary, it looks like I will be able to deliver Leanna in full IRAY format after all.
Here's a few examples of my weekend's work.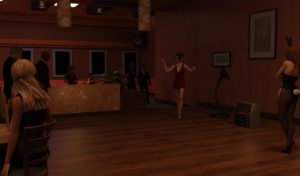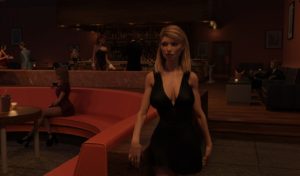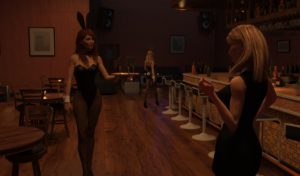 An extra note on the redhead on the last image too.
I noticed it's been a while since I had a redhead as the focus of one of may games. The last time I rendered one was Faye in Miranda, and the last time a redhead was the main character was Maddison. So, I decided to introduce a secondary character in this game, but one I'd spend some time designing too.
So, everyone, meet Ashley. You won't see her naked in this game, but I like the idea of her being the main focus of one in the future.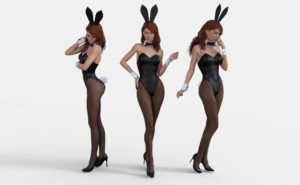 Loading ...