April 1st
So, the first thing I want to address today is the date.
I did debate doing something in the April fools day spirit, but I ultimately decided against it. Plenty of the visitors to this site are international, and I don't know how universal April fools is. People might just get confused.
Which is a shame. I did have an entire fake announcement worked out. I was going to quit releasing two large games per year, and instead follow the common Patreon creators model of only one game at all, but released dripfeed by tiny expansions every month, even though they were the most basic images possible and clearly only took me about 1 day to make. I was then going to milk anything I made for as long as possible, continuing far beyond the plot's natural end until everyone was thoroughly sick of it, my revenue began to slowly drop, and I would begrudgingly move onto to something else.
Satire!
But. no. I don't think everyone would have gotten the joke and I would have been more likely to confuse rather than amuse.
Leanna
Slow and steady means she will eventually be finished.
Here's a new preview of the third possible 'fitness' choice, the gym (the other two being yoga and basketball).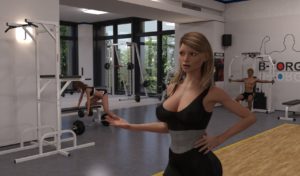 I'm getting a bit tired of just rendering the buildup, so when I finish all of the gym images, I think I'm going to cut to the end and start rendering some of the sex segments. Really need to start playing with a naked Leanna. 🙂
Academy Part 4
Dsp3000 is still working diligently on the next in his series. We may have a full blog post from him next week, but if we don't, understand that it's only because he's working hard on content instead.
Girl group game
A little while ago, I floated the idea of a 'girl group' based game where you could romance several members of an all female singing group.
When Leanna's done, I'll probably want to do something in Poser next. Crystal Part 3 is the obvious choice, but I've used up about half the ideas for her game in Leanna, so I'm probably going to need to do something else while I come up with enough scenes I like.
I have a few basic characters worked out. I really want to finally use Mia in this. I think she'll fit well.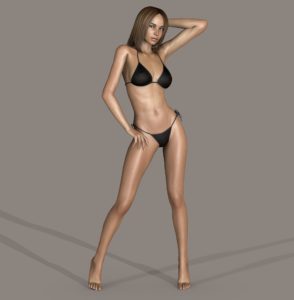 Beyond that, I have another character I've been working on. She could be the second member.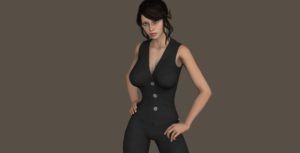 For a third member, I like the idea of a little variety in the body shapes. Someone quite small, skinny, probably with smaller breasts.
Still just gathering ideas at the moment though. Given the setting, it seems easier to write scenes than it does for Crystal part 3 though.
Poll
No poll just yet. I may add one if something occurs to me.