I know I only had a blog post yesterday (see that post here if you missed and/or are looking for info on April & Violet), but I'm going to squeeze one more in for the weekend as I want to do some IRAY renders on Monday.
Basically, this is all about Leanna's body. Although the poll yesterday has the new body favored over the old one, it isn't by that much. Many thanks to everyone who voiced their opinion.
So, today I want to add a few more polls to really work out a body shape that the maximum amount of people would be happy seeing, and that I would be happy rendering. I may add some more polls later in the day too if I can think of some more questions, so check back later!
First, here are the main images again. As requested, it includes the new body's view from behind as well.

Loading ...
EDIT : Restarted the polls above, this time with multiple answers possible, and a smaller breasts option.

Loading ...
I've put together a 'compromise' version of the body. While still thinner and more athletic looking than the original, it isn't as muscular as the new one. What do you think?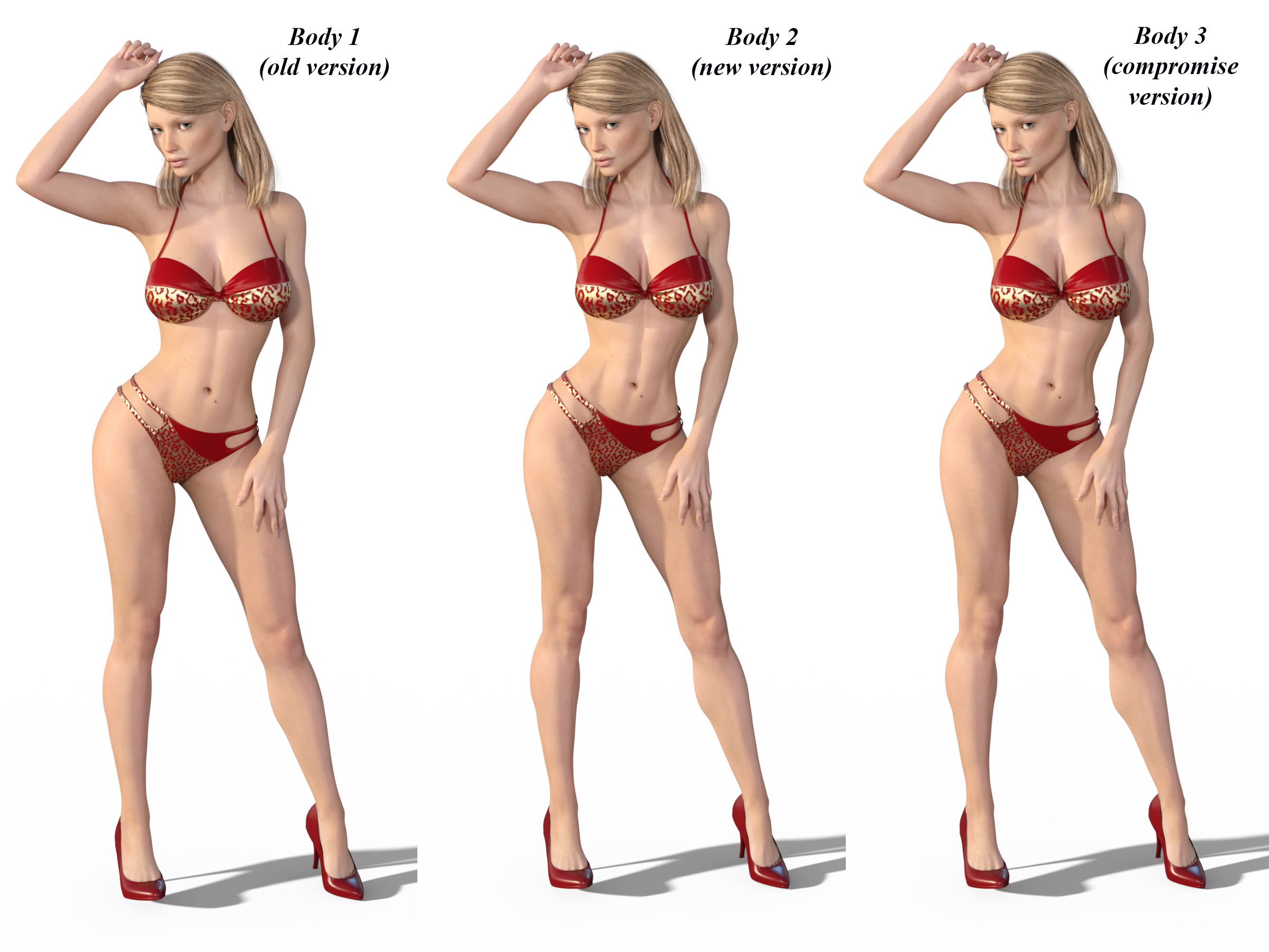 Loading ...