Hope everyone's enjoying the new year so far. Not too much to say today, but I do have a set of images to share.
April & Violet
April & Violet Part 2 is still on schedule to be released next Friday. Here is a final set of images to tease you with what might be happening.
Leanna
I've still had some time this week to experiment and Leanna a little more. Specifically, I've been trying to make a final decision on her body shape.
So far in all of the images I've rendered for the game, her body's been covered up, but soon I'll be creating images that show a little more flesh, so a decision will have to be made.
Since some of the activities you'll be sharing include a yoga class, a soccer game, and probably some hiking, it makes sense to me that she should be quite fit. If she's a TV celebrity, it also works well with that (she wants to appear fit and attractive for the cameras).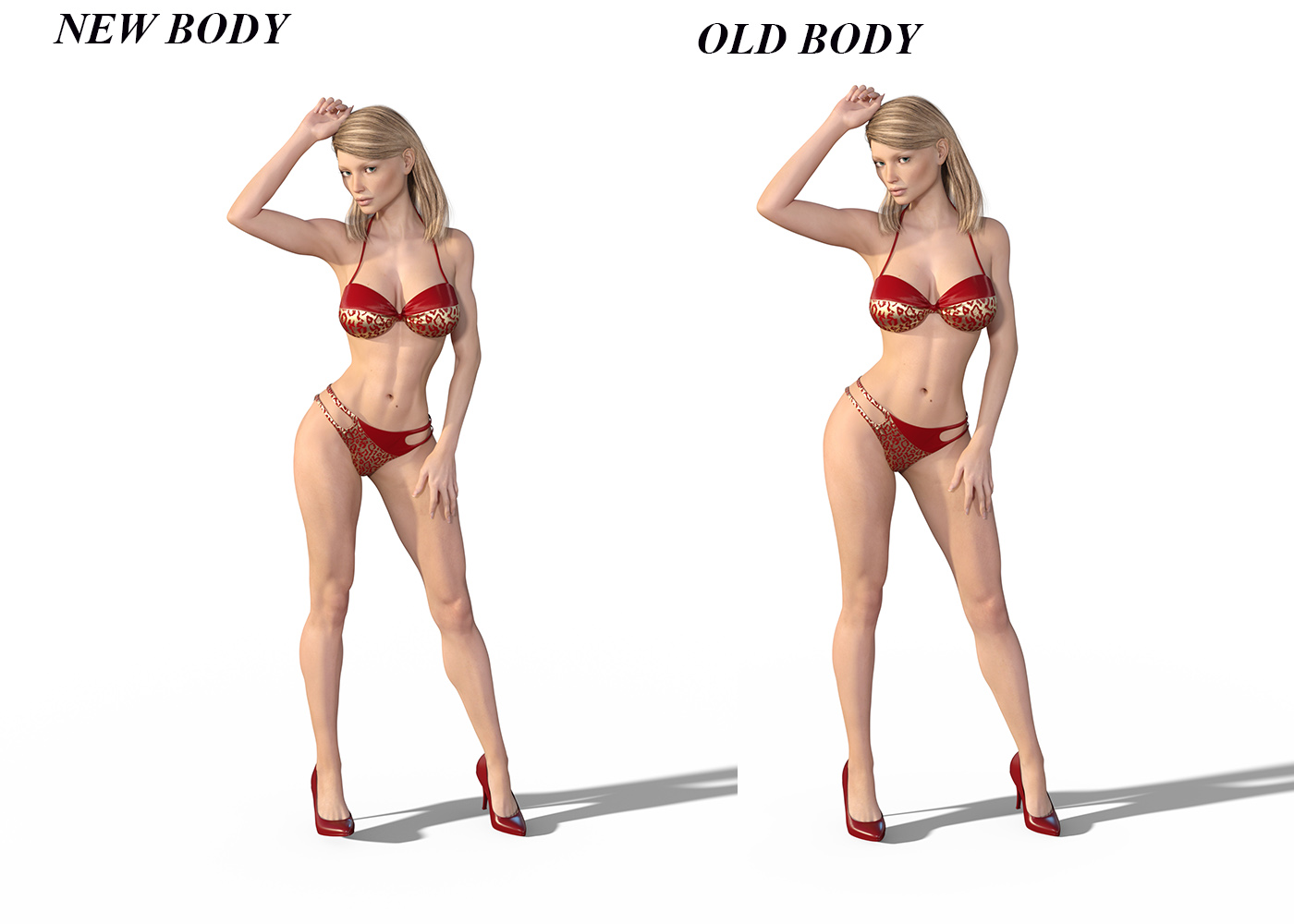 I want to get a sense of what people want from her body shape though. Does she look too fit? Did I sacrifice too much voluptuousness for it? Do you prefer the older body or the newer one, or perhaps something in between.
I'm also interested in hearing any specific feedback you have on the bodies if you want to make a comment below.
What would be most useful is if you can say what about the different bodies you like the most.
For instance, do you just like the breast size on the old body? Because, if that's the case I could just increase the breast size in the newer body. Or do you specifically like the muscle details in the new body, because I could also add them to the older body model.

Loading ...