Since it's Christmas, I want to have a little fun on the blog today, but first let's quickly get through all the formal stuff.
The formal
Both April and Violet and Leanna are still progressing. I can't see April & Violet being released this year, but hopefully it will be finished for early January. Based on last week's poll, when it comes to the third person camera angles in Leanna, people seemed to favor obscuring the male player character's face, but just showing the female's. This was the preference I was developing anyway, so I think that's what I'm going to do. Nothing new to report on Crystal Part 3 or Photographer part 3. For the latter in particular, I'm just going to see how busy I am around February before I commit to it.
The fun stuff
A while ago, Google released a web tool that analyses a photo of your face, then tries to calculate how old you are. And I've been having fun with it! You can find it here : https://how-old.net/
It was pretty good at reading my own age, but girlfriend is apparently 14. So, it's not flawless. Then, I thought, let's see how it works with my characters. Initially, I wasn't sure it would work with cgi faces, but amazingly, it did work!
So far, fairly reasonable, right? Well, that's about as good as it gets.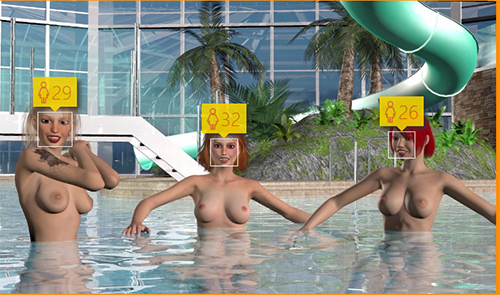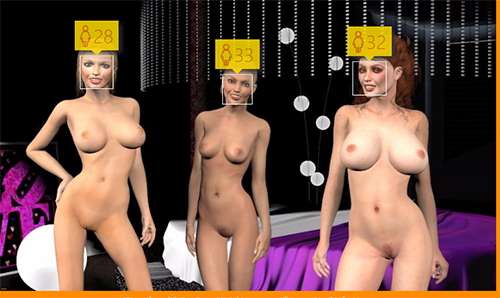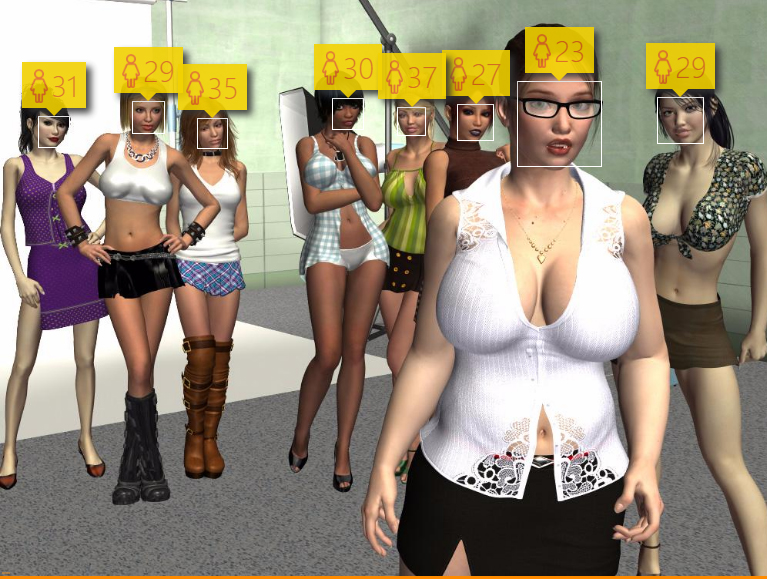 The first two images aren't too bad, but apparently all of the girls in the Academy are around 30, yet their lecturer is 23.
What about one of my older characters, Cass?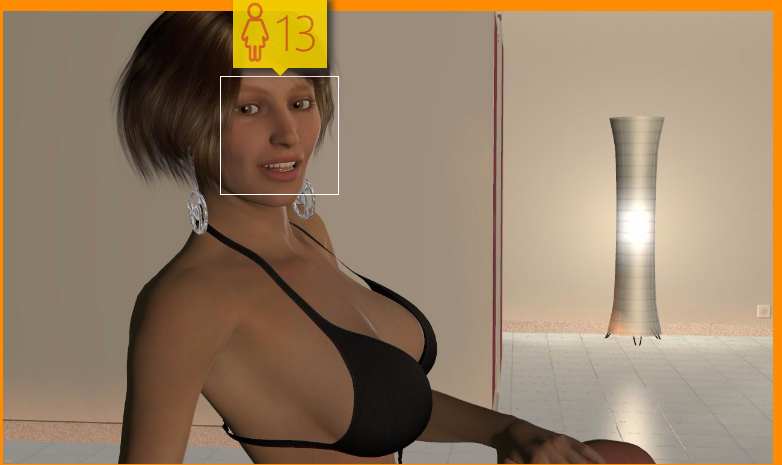 13?! I guess that's what happens when your always chew your greens thoroughly. How about Betsy and the gang?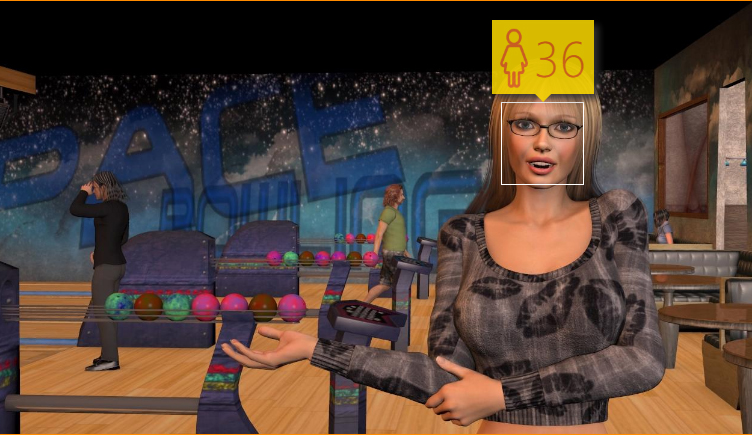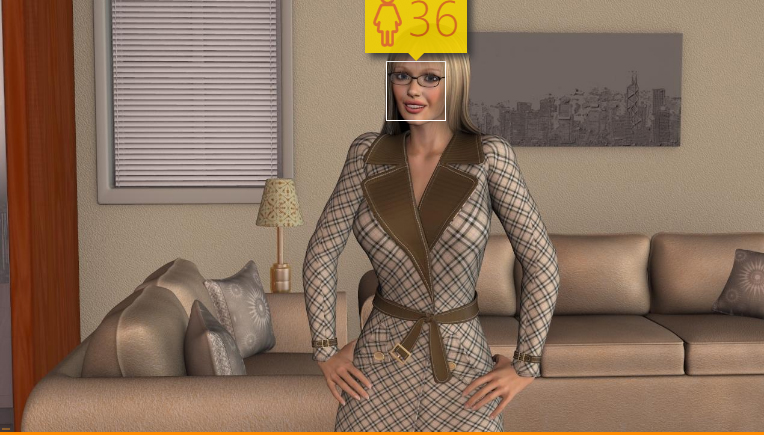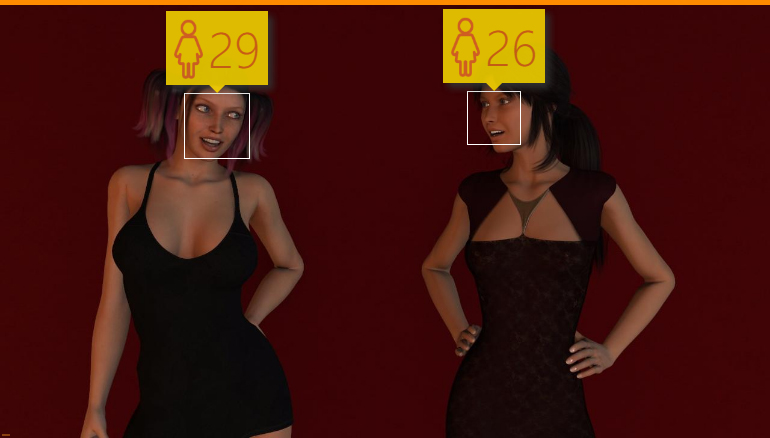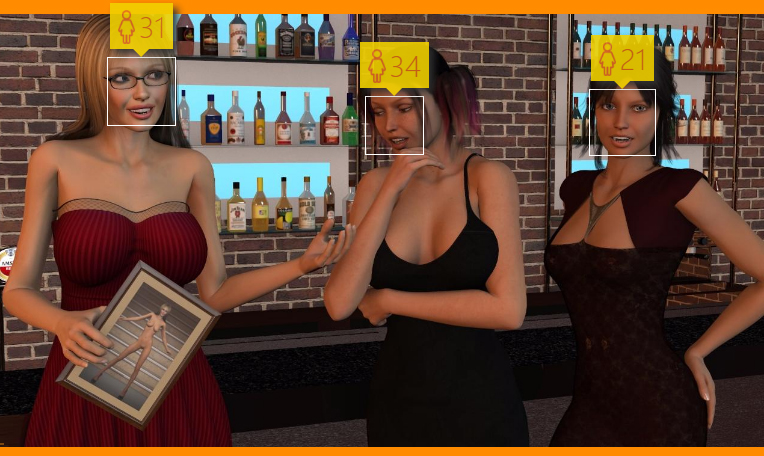 Apparently Betsy is almost three times the age of her mother. At least April is kind of close to the age she's supposed to be.
Finally, what about my latest creation, Leanna?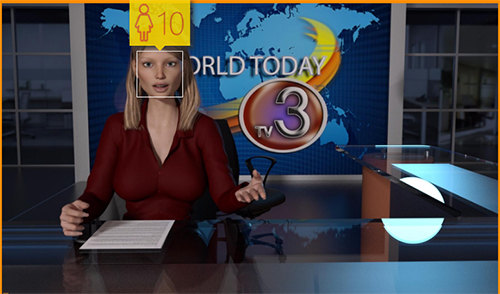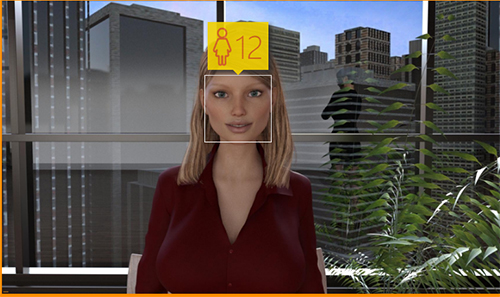 Apparently, the well known local news presenter Leanna Marseille is only about 11. Who knew!?
Feel free to play with the link and post any of your own findings.
Poll
I was recently talking to someone about polls and noting that the final results are never definitively high, and that it may be impossible to get a final vote result that was +90%. At the very least, some people will always against the majority just because they can.
So today, in the name of science, let's see if it is possible to get over 90% in a poll. Surely, this week's question is fool proof….right?

Loading ...
I hope you all enjoy Christmas. I will see you next week with some new pretty pictures.