Progress updates…
April & Violet : Part 2
Progress on this is still going very well. Those watching my tumblr will have noticed April naked in the shower. This is the setup to your solo sex scene with her.
As always, not too much to say about this game as I don't want to give too much away, but here's some more preview images….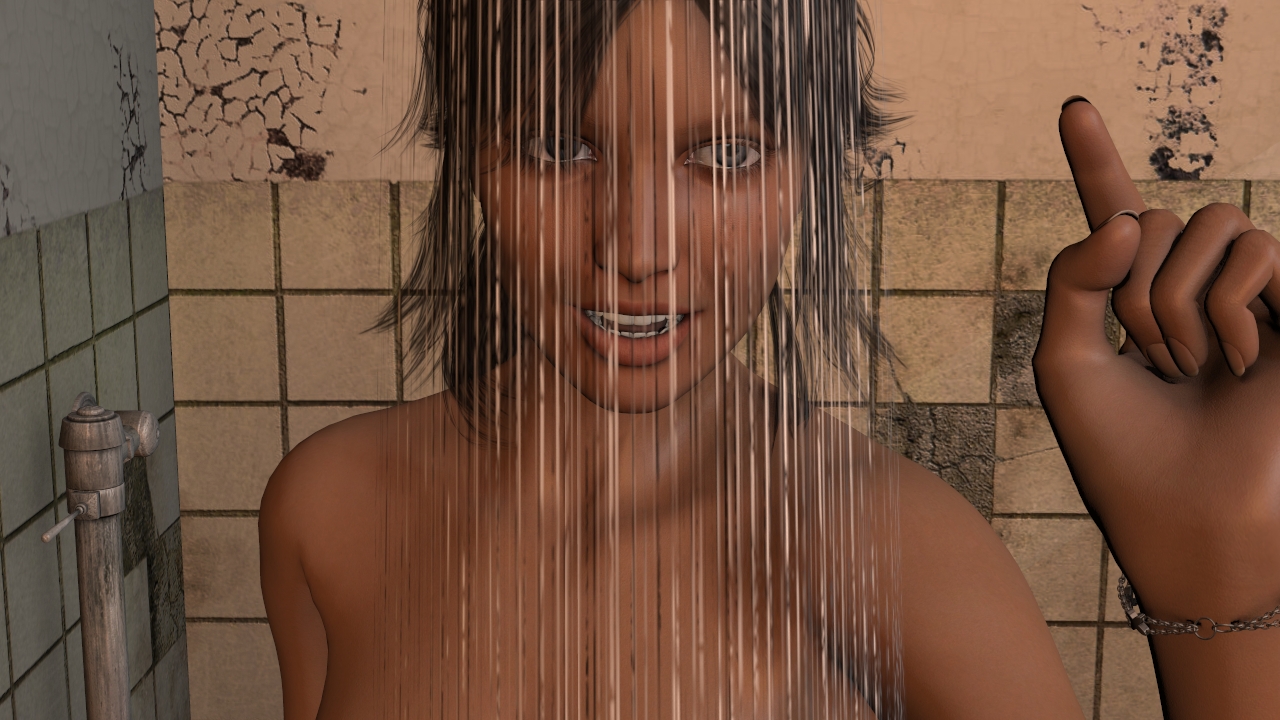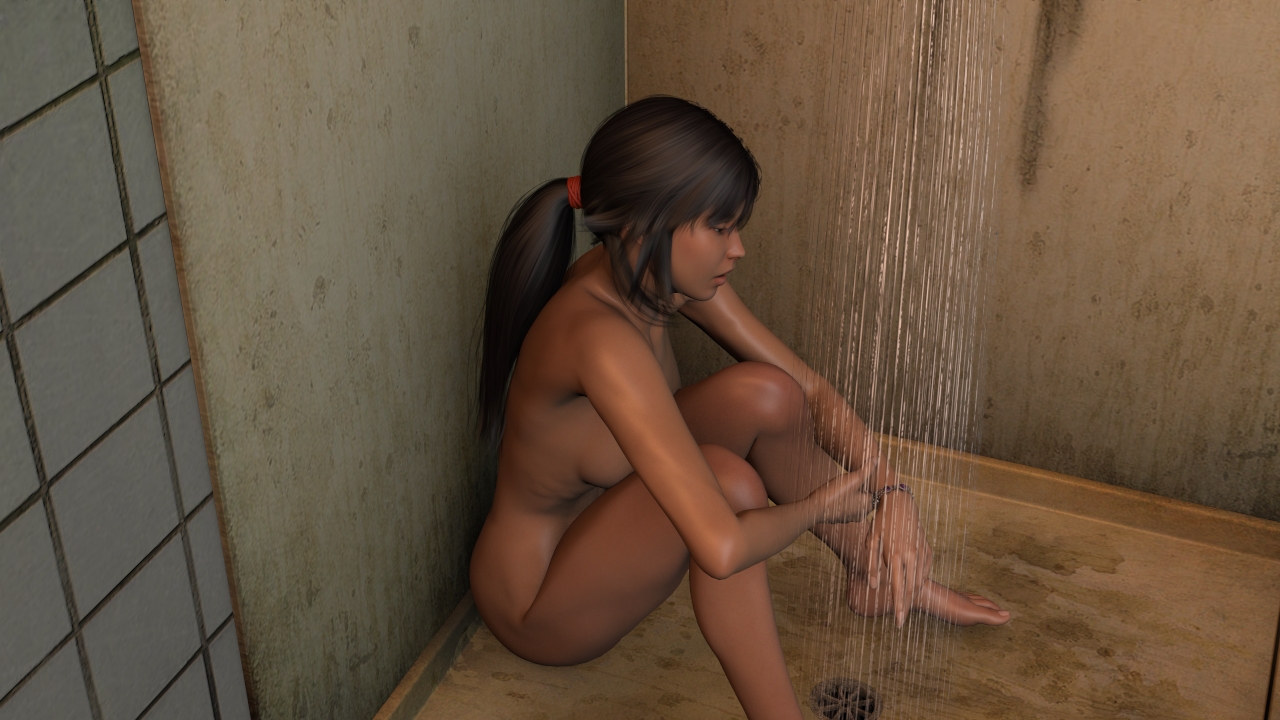 Leanna
Progress with Leanna is slow, but consistent. I currently have 54 images rendered for this game, which is a respectable start, but I'm only getting 2 or 3 images added each day. Assuming the game ends up at around 1000 images, that could mean that I don't finish it until Christmas 2017. Hopefully, there will be bursts of speed though. The current images I'm rendering take about 30-40 minutes each, but it's mainly because of the set (there's lot's of reflections). Images rendered in other locations may be much quicker. When there's no location and I just render a character against a background color (like the outfit previews I post), it only takes about 3 minutes by comparison.
Leanna seems to be the one I'm most excited about right now though. I have the full plan for the story now and nearly all of the characters set up and ready.
A note on the game structure – After I released Betsy, I wrote a little evaluation where I suggested that I should have changed the 'layout' of the game. As it was released, you had 2 date nights with a choice of 3 locations each time (then a third one with a choice of 3 photoshoot locations). I think that I should have rearranged the first 2 dates, so that they were actually 3 different nights, with a choice of 2 locations each time instead. Building up Betsy's confidence that way would have made more sense, as it would have happened over a longer period of time. So, this is what I'm planning with Leanna. There will be five 'dates' in one playthrough, and each will have a choice of two locations or activities, and between each date, there will be a more linear daytime sequence.
Leanna will also be the subject of this week's poll! For the sex scenes, I'm going to add the optional ability to switch to a third person view, which I'm called the 'cinematic' view. So far when I've been doing this, my instinct has been to obscure the player's face. The theme for my games has always been that it's you dating these ladies, rather than some preset character, and I feel like showing the player's face spoils this. The potential problem with this however, is the female player character. When I posted what she looked like some time ago, a number of you noted that she was quite hot, and that you looked forward to seeing her naked too. But if I never show her face during the cinematic view, you'll never really see the character naked properly, which I feel might be disappointing.
Here's what the female PC looks like in case you forgot…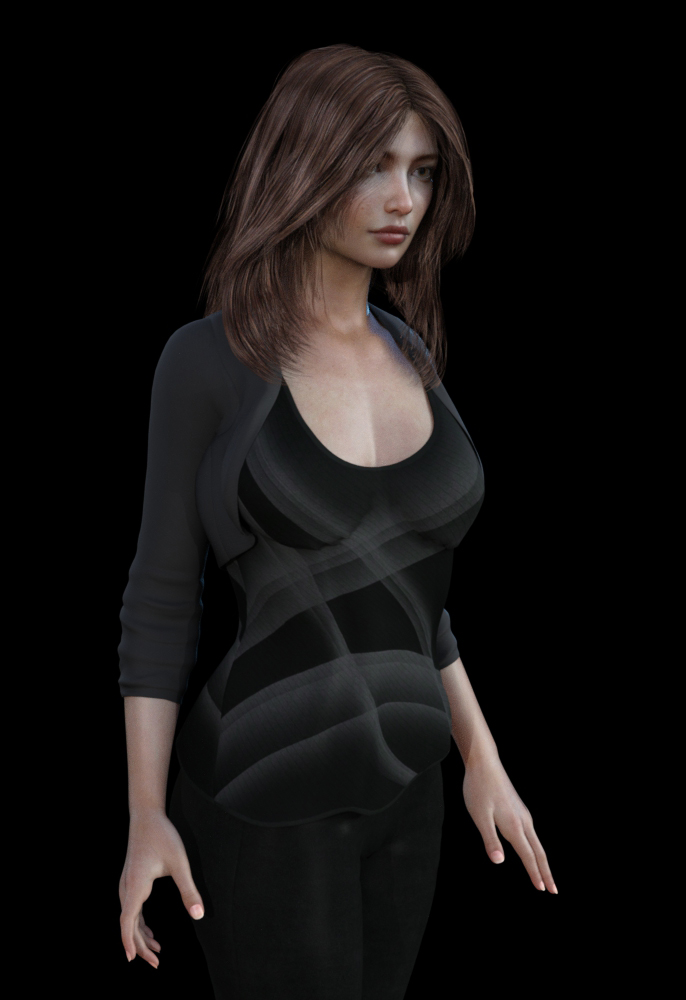 One way around this might be to not show the male player characters face, but to just show everything when it comes to the female player character. It might feel a little weird and unbalanced not showing both though. What do you all think? Here's some options.

Loading ...
The Photographer Part 3
Over the past week, I really warmed to the idea of doing Photographer Part 3 as a series of smaller volumes. It'll be quick, fairly easy to do (each volume will probably only take 2-3 weeks), and it'll be a a good way to have some consistent releases for the members section, whilst also giving me the freedom to create larger free to play games.
I'm not as certain about including the foursome involving Betsy, Rachel and Cassandra though. I'm finding it hard to believe that Betsy would ever do something like that. A foursome with Violet and April just about works, but a foursome with her mother and sister just seems beyond believable to me. It also might make the game little too incest themed as a whole. The Maddison and Lisette threesome however will definitely happen though. That one make much more sense considering one of the possible endings of Lisette's game.
One idea someone brought up which I had forgotten about, was the possibility of having the cast of scifi mission pose for photoshoots. It's been established that the scifi setting is actually a TV and film franchise in the normal game universe. Since Mr. Hughes is a pseudo Hugh Hefner, it makes sense that you might be doing a photoshoot with celebrities for his pseudo Playboy magazine.
For a while I've been wanting to get the real life versions of the Captain, Josie and Aletta in a game, to the point where I already have their human looks and outfits setup. Here's what Aletta looks like human in case you were wondering.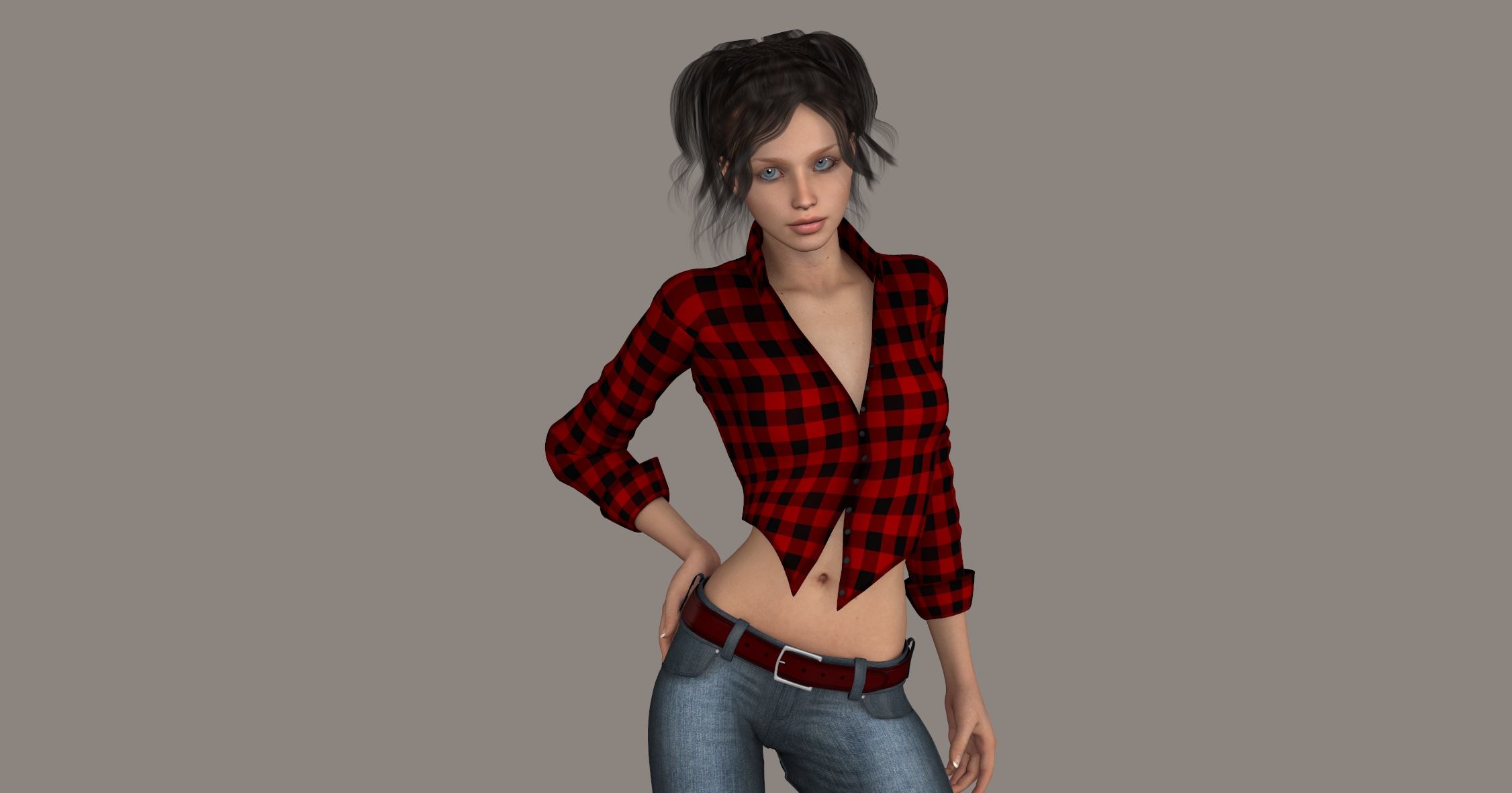 Crystal Part 3
Nothing new to say on Crystal Part 3 as I won't be working on it until April & Violet Part 2 is finished.
Schedule
So, yeah. I'm not 100% certain what the release schedule for the next year will look like. I was optimistically hoping to finish and release Crystal Part 3 for February or March, but since I'm still working on Crystal and Violet, I'm not so certain. It may be more likely that Crystal Part 3 isn't finished until about June 2017, with Leanna maybe released around October. That would mean maybe Photographer Part 3, volume 1 is released in March instead. If that happens though, I will be releasing a game for free from the members section, most likely Photographer Part 2, so everyone will have something new to play.
See you all next week for possibly a slightly different and fun post just before Christmas.