While most players had no trouble with the beta of Betsy I uploaded yesterday, about 10%couldn't get it to work properly. The issues seem to be a combination of the new functions I started using for this game and the browsers people were using to play.
Since I'm a fan of the 'simplest solution is normally the best one' ideal, I've just decided to replace all of the new functions with the ones I regularly use for my games. If you were able to play games such as Miranda, Jennifer or Maddison, this version should work fine for you now.
I've updated the Betsy game page with new links, and I've replaced the online version. If you are playing online, the new version will have 'betsy2' in the the URL. If are downloading it, the zip should be named 'betsy_0.91'.
http://www.vdategames.com/betsy.html
Normal rules for my games apply. The online version should work with every browser, but you can't use Chrome for the offline version.
Note : If you've visited the Betsy page recently, remember to press refresh on your browser, otherwise the old version may still appear.
Hopefully, this version should work for everyone. I've also corrected all the bugs that people have reported to me.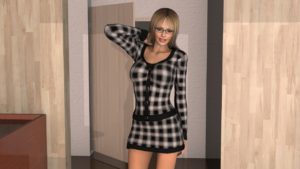 Loading ...

Loading ...