Production on Betsy is getting very near the end now. The only remaining images to render are for the epilogues.
As with Miranda, there will be an ending, but there will also be multiple epilogues that follow, in this case three. Two out of the three involve sex scenes, so I still have a respectable amount of images to make, but they're all in the same location which should make the process a bit quicker.
A release day of Friday, June 17th looks likely, but I'm not committing to it yet, so don't be surprised if I release it the week after.
Today however, you still get a small preview!
Betsy will have one more technical upgrade I haven't mentioned yet. Instead of using animated GIFs, I'm going to be using image sequences instead. This should mean that the animations play better, and at a much higher quality too.
Before releasing the game, I want to make sure the javascript function I'm using works for everyone, so go ahead and download the test by clicking here.
You should see a very short preview of the game where Violet is trying to talk Betsy into playing with her breasts in public. Please let me know whether it works for you or not. It should be compatible with all browsers.
Next, more preview images.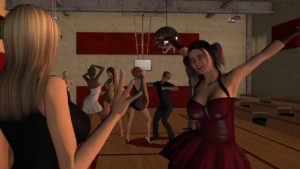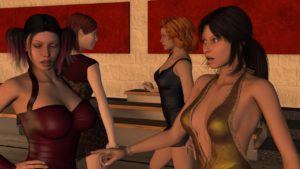 Everything set in high school needs to have a big dance at the end of the week, and this game is no exception.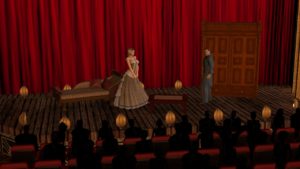 A moment from the infamous play that Betsy is trying to build up her confidence high enough to perform a topless scene in.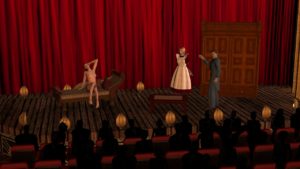 If you fail to build her confidence high enough, she will be forced to take a much smaller part in the play.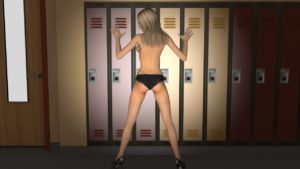 A high enough confidence can also turn an after school photoshoot very naughty.
The final thing to mention today is that it looks like the amount of images will be larger than I was predicting a few weeks ago. There are currently 792 images altogether. That makes it likely that the game will have around 1000 when I am done.