Hello Everyone
Today, I am very happy to announce that the next game for the site will be Betsy. You may remember a couple of months ago, I had started work on Crystal Part 3, but my conviction towards it was waning. I think it might have been the format. The game followed the Jennifer template of picking many different activities and having more unlock unlock by making the right choices, but was just a bit too similar too that game. The plan is to have a large rethink about it, then maybe end up releasing it around Christmas.
This is mainly a blog post about Betsy though, so let's move onto her.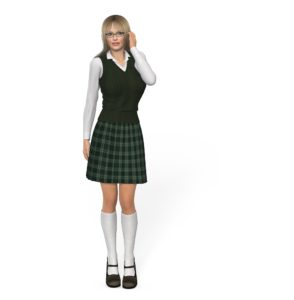 Rachel's slightly younger sister, Betsy is the shyer, nerdier member of the family. She loves studying, learning, and aspires to be an actress one day. In game, you will play as Betsy's boyfriend/girlfriend (you will have the choice of both gender and ethnicity). Both of you are in your final year at school (though I am careful to note that you are both 18).
For the format of this game, I wanted to try something a little different. For these types of game (and perhaps games in general), there always seem to be a bit of debate between player freedom and story. A more linear game means you can spend more time constructing plot and you can build the characters, but the fact that you are usually forced down a specific path can make you feel a lot less 'involved' in the game. Greater freedom in game however, can make it feel much more like you are there and truly controlling what's happening, but normally at the expense of character development.
Keeping all that in mind, I wanted to try a sort of hybrid game. The whole thing is divided into several sequences, which alternate between free and linear. Instead of one big date night, the player have Betsy and smaller dates in the evening, with more linear days at school in between. It's my hope that having the more linear sequences in between will greatly help build the characters, but the choices presented in the evening will add lots of freedom and replayability.
One more thing I want to mention, because I know some of you will be thinking about it straight away, there will be no threesome with Betsy and Rachel in this. Both Betsy and the player are supposed to be fairly inexperienced when it come to sex (when you have sex in this game it's supposed to be the first time either of you have ever done it), so it seemed like too much of an unrealistic leap to go from first time sex to threesome with your sister. It's likely to be in a future game.
For this game, I also spent some of my time refining my image rendering skills. I might as well be honest about why – I had been looking at some of Mortze's and felt a little intimated by how much better they looked than some of mind, so I decided to up my game. Hopefully, you'll be seeing a leap in image quality for this one. 🙂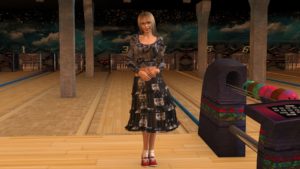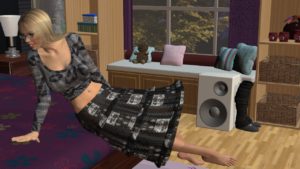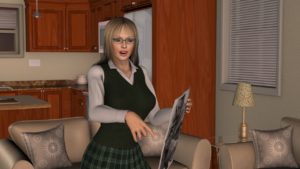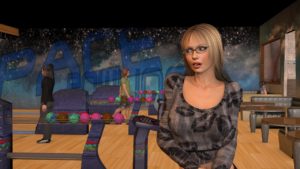 Finally, the big announcement about Betsy, this game…will be free!
It's been too long since I made a new game free straight away, so I've decided it will be this one. Part of that is also going to be a little economic/social experiment. Obviously, in principal, I like it when my games are free. I'm an artist, and the more people who play my games and enjoy them, the happier I get. However, I do need a standard income from the members section. So, this time around, I'm going to try releasing the game for free, with an emphasis on signing up to the members section by choice, more like a donation where you get 15 games in exchange for it. If it works, this may be the first of many new games I make for free.
In addition to that, I also just want to quickly address the adverts on the site. You may have noticed they've gone. They've been annoying me for a while and the revenue from them wasn't that high, so I just decided to remove them. I think the site looks much nicer now. 🙂
That's all for this week. Next Friday I'll be posting about all the other characters you'll be seeing in this game.