Good news everyone!
As regular visitors to the blog will be aware, I've been taking some time away from the site to focus on something else in my life for 12-18 months.
Well, after reorganizing my schedule for the next year, I've decided to push the end of my hiatus back, and open up a gap right now for me to come back to the site. So, for the next 6-8 weeks, I'm making a game!
It won't be the small spring break stories game I've mentioned a couple of times (I'll save that for mid year 2020 when I'll need something small to do). Instead, this is pretty much my regular, full game size.
Sukiko
So, here we go. I wanted to use a main character who was visually different to my other IRAY characters so far, so we're going Asian. Japanese, specifically.
 Meet Sukiko!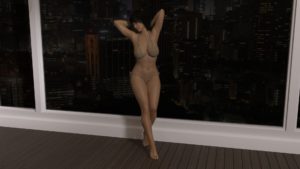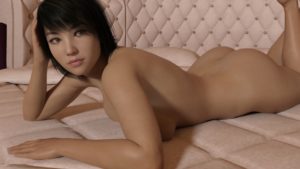 I also wanted to explore a body type I hadn't really done before, so I've gone shorter and curvier. For the JAV connoisseurs among you, I think I've gone for a Shibuya Kaho look, with a little Anri Okita for the body. 
(Also, yeah, I just reused some existing promo sets for the above images :))
Obviously, I won't explain the entire plot today. There's plenty more blog posts until release to do that.
I will say that it involves yourself and her going on an all expenses paid world tour after winning it in a competition. The more you travel, the closer you become, and of course naughty things begin to happen.
Here's a final list of straight facts about the game :
I'm probably aiming for something about 80-90% the size of Molly and Marianna. Probably a little bigger than Crystal Part 3.
There will be lots of exhibitionism.
There will be a big emphasis on replayability.
I have an assumed release date of January 1st, obviously subject to change. I need to get back to my main project early next year.
There will just be one, Male player character option to save time.
There is a threesome option I can go with, but it may not be included if there is not enough production time left.
More details next week. All the sets and characters are setup, so full production begins on Monday.

Loading ...
Other stuff
MrStomper has provided a full walkthough for Anna 2. You can find it here.
There was also a small patch with some minor fixes. You can download the fix only here.
That's all for today. See you all next week!