This week, an update from dsp3000…
Hello there.
I'm happy to report that testing has been going very well and I'm about 99% confident that stage four of 'A Date with Bridgette' will be ready for release next Friday October 11th. The full stats and general info will be included with the release. I'm also hoping to release a walkthrough at the same time.
I just need another few days to check for and iron out any glitches. I've also had a chance to go back and amend any errors and continuity issues from the previous three stages. Not that there were actually that many, but I want things to run as smoothly as possible.
That's all for now.
dsp3000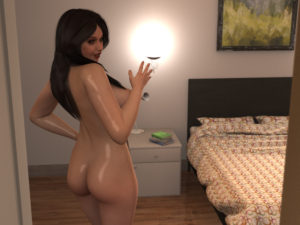 Poll
EDIT :  The polling experiment I originally posted clearly isn't working, so I'll just add something new here when I think of it.
New poll
Pick as many options as you like.

Loading ...