So, what have we got to update today?
Molly and Marianna
The completed/expanded version is on it's way. Oddly, it doesn't actually required that much work from me as most of the scenes are setup already.
What it does take is a lot of rendering time.
Still aiming for an August release date.
Crystal Part 3
Did some further redrafts of my new Crystal model.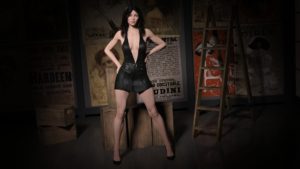 I'm getting even happier with her (though I think I need to tone down the leg muscles a bit).
dsp3000
No new news yet, sorry.
As always, when I know something, you'll know something.
Poll
Since Crystal Part 3 will have an emphasis on exploring the city, which locations would you like to see (Though I think I can guess what the most popular will be)?
Pick as many options as you like.
If you have any ideas of you own and I like them, feel free to suggest them below and I'll add them.

Loading ...