Slightly different preview this week. I thought it would be fun to showcase all of Molly and Marianna's planned costume changed for the game.
First up, Marianna.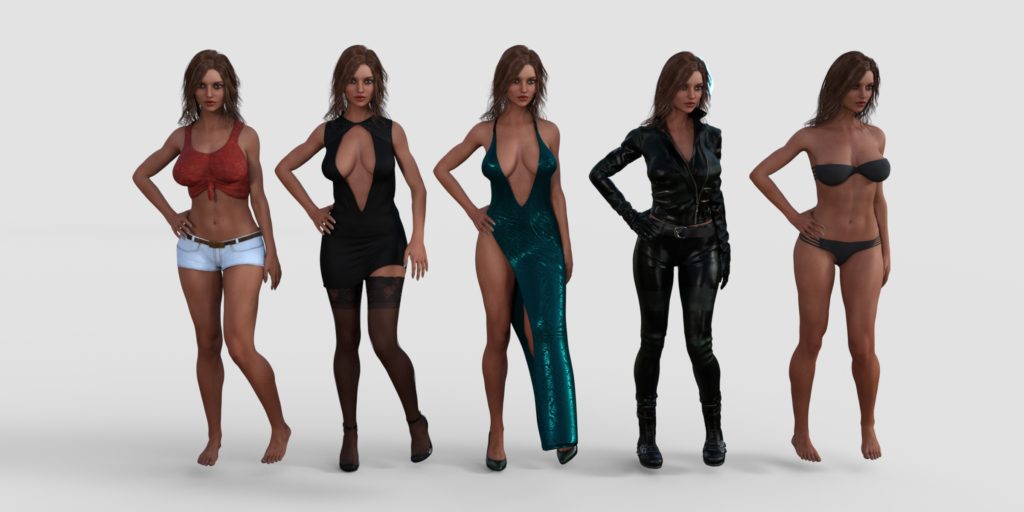 I'll be doing one for Molly on another Friday.
This week has mainly been about setting up scenes for the game. Most are done, but I'm still having trouble with one important location.
At one point, the main trio have to hide out in Marianna's safe house. I thought it would be cool to have it be an island off the grid.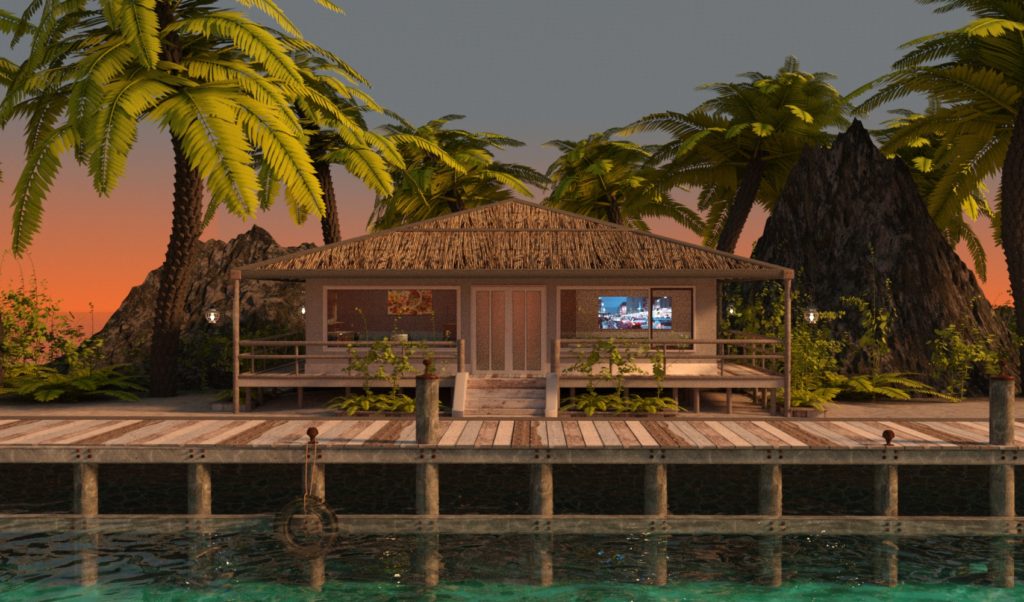 It looks good, but working with it's really slow as there's so many polygons. I'll have to see if I can work out a good solution (or compromise).