Free release
Next week, as hinted at in previous posts, I will be making The Academy : Part 1 free for all players.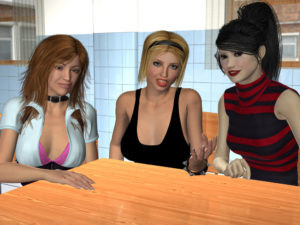 It's a little older looking compared to dsp3000s current work, but hopefully those of you who haven't played it will enjoy discovering all of the ladies there.
What next for me?
Very soon, I'll need to start considering what game I'll be working on next.
There's a few options. Last I spoke of this, I was aiming for a game featuring both Molly and Marianna. That's still a possibility, though right now I'm considering separate games for each of them. Each would most likely be 'moderate' length as well. So, not as long as Leanna, but certainly longer than Leanna's Big Streak. Miranda's game is a good comparison.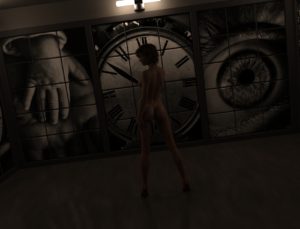 Either way, the next full new game is likely to be released early 2019. Another option I'm considering is creating an expansion for Photographer Part 3. Something with more scenes around the mansion, and added solo sex scenes (and maybe threesomes?). If I could release that, plus a new image collection, I think that would be a worthwhile update before Christmas.
Poll
It feels like forever since we had a poll, so let's get back into the habit.
As research for Molly and/or Marianna, do you think Leanna's main game was too long, too short, or just right?

Loading ...