This month I'm happy to say that I've almost finished setting Betsy up with her new look.
The first stage was fairly easy. Convert the textures, then find some good skin shaders to replace. Since Leanna is also quite pale, I used her skin as a base, then swapped her skin textures for Betsy's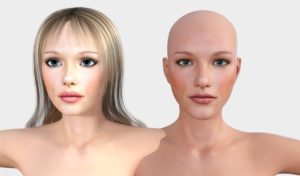 The next stage was to use Generation X2 to convert the V4 morph into Genesis3. It worked fairly well, but it's never flawless, so I still have to do some manual  tweaking with the morphs.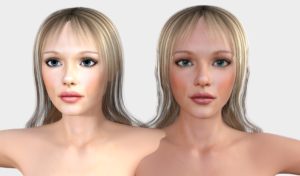 As you can see, the hair didn't transfer too well to the new figure, so I started looking for similar ones.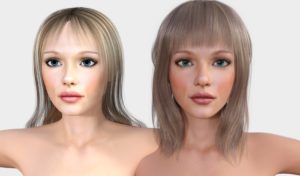 No 'similar' hairs really looked good on her though, so I started freeing up my options and instead looed for something that would just suit her. And that's when I found this…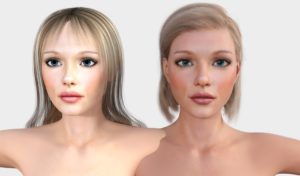 Different, but it really looks good on her. Makes her looks a little older, but certainly not too old.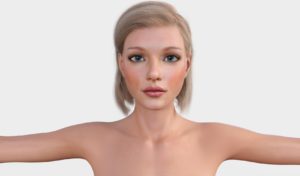 A few more subtle alterations, and I think I've created something I'm happy with. I will no doubt still continue to subtly alter her until I'm fully happy (there's something weird about the mouth that doesn't match) , but so far think she looks great.
Next stage is to decide on her outfits, then of course I'll try upgrading April and Violet.