Leanna
Just a simple update today to summarize where I am at with the Leanna update.
For those of you who are not aware, I am planning to release an expanded version of Leanna : Breaking the facade very soon, mainly adding the option to choose you gender and ethnicity. There will also be some small expansions to the sex scenes.
There are currently 181 new images rendered. all of the non sex scene images are now rendered, so from here it's just pure sex. I'm starting with the sex ending in Leanna's bedroom, and I'm nearly done. I think there's just over 100 left to do (plus animations of course, but that won't add too much time).
Here's a selection of what to expect.
Molly
One more bonus pic since I'm starting to work a little on Molly too.
At least one person was commenting on her ass, so let's have a good look at it.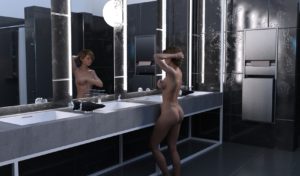 Poll
I'm regularly using Tumblr, but it's been nearly a year since I tweeted something.
Out of curiosity, what do you use?
You can pick up to 2 answers.

Loading ...