Nothing too big and new to announce this week.
My future games
More images have been rendered for the final version of Leanna.
I've had a longer think about what my next pair of games could be. I still seem to be set on the extra, medium sized Leanna game for the next members section.
For the next free game, I do seem to be fully invested in the Nascar set game now. I have a nice pile of scenes planned, I even know how the ending would go.
Sadly, I'm still not too sure who the main focus of the plot should be. On Monday, I had a mid week blog post with a poll asking everyone if they'd prefer it to be Molly or Mariana. Ultimately, there wasn't a definitive answer. Although Mariana just edged out in front, it was pretty much a third of the vote for each of them, and a third voting for 'either/I can't decide'.
I'll just have to keep deciding in my head for now. One possibility I considered was maybe having both. Have the game split into two possible paths. Molly can be the undercover cop you team up with, and Mariana can actually be the villain who you can side with at an early point in the game (though you would be able to turn her good by the end). I'm not certain though. As I say, I'll have to think.
One thing I do seem to have decided on is to keep the player characters separate. I have been suggesting that this game could be a direct sequel to Leanna – you're playing as the same character, now working with Leanna and being sent to investigate a story. I think in the long term I'd just be writing myself into a corner though. I mean, is it going to be that way for every IRAY game? Having it be the same character every time seems restrictive.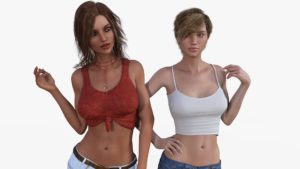 Finding Miranda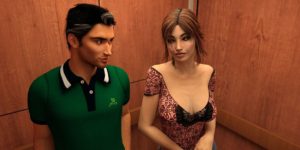 Tlaero and Mortzes third game, Finding Miranda is now available to play on the site for free. This is probably a game most of you already know, but if it's new to you, click here.
Poll
Since many of you will not have noticed the poll from Monday, I'm just going to try carrying it over to today.
Who would you prefer as the main focus of my next free game : Mariana or Molly?
Images in case you've forgotten which is which…
Mariana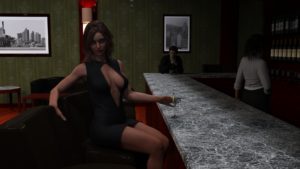 Molly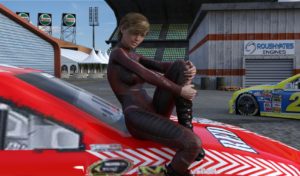 More images in this blog post if you missed them.

Loading ...
If you also have a specific comment on either model, I'd also like to hear it below. If it's a case of 'I'd love her if only her [blank] was bigger/smaller/longer/shorter etc', then let me know. It may be something I change. Polls are fun, but people making specific comments about something is even more useful. 🙂