Just a brief post today.
MrStomper has provided a new version of Anna 2. It includes minor fixes, plus a new save system. There's also just a patch to the new version if that's all you need. If you're playing online, make sure you refresh the Anna 2 game page to be using the new version.
EscapeEvade has also provided a full walkthrough (many thanks again). You can find it in the help section of the members area.
Finally, I'll just leave you with this random image of Maddison I rendered this week.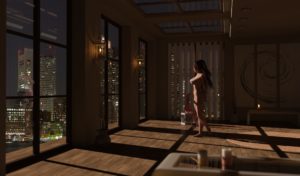 See you next time!